Selfies and Instagram are sensual conversations.
You give a piece of yourself, a vision, a feeling, a moment.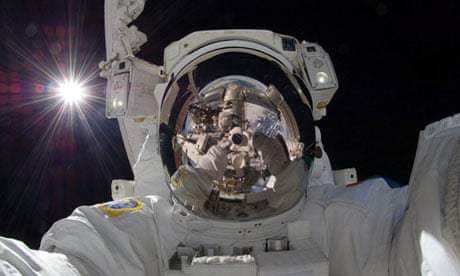 Aki Hoshide's outer space selfie. Photo: AP
Intuitively, you stream from one angle to the next finding the inside connection. You know you are part of the bigger picture.
You are motion - tuned to vibrations of time, while the sensual conversation streams. Your intuitive sensual mind/heart/soul dance keeps in sync with change.
You post - connecting your magical rhythm with who's looking. There is a satisfying immediate juice of connection. Some selfies just say 'hello'. Great photos connect with the energy of wonder. Sensual, but not lascivious, every selfie is just another flash in the pan of time.
Share a moment. Reveal truth. Throw your kiss into wind. Fill the cloud with love. Tell a story that touches your heart. Be brave. Make a statement. We thrive and heal each other with connections of Beauty, Truth, Justice, Love and wonder.
A picture tells a story. It's worth 1000 words. We 'get it'. That's power.
Life is quirky and presses along its course. The selfie college of Life connects with timing that is a personal/visual caress along the way. People who take spontaneous selfies are less self-critical. The intuitive flow is instant split-second sensual syncing.
Then we let it go, in motion together.
Instagram has over 53 million photos tagged #selfie!
Silence speaks volumes. We are all drops in the ocean of Life's dance. Riding the currents is good timing. Thinking sensually is being tuned to tides of change.
The idea is to be yourself, not judge yourself. Judging
a book
by its cover or a person by the angle of their jaw is not sensual.